(Boeing news snippets, photos, videos submitted monthly by member Peter Ansdell)

__________________________________________________________________
May 2018:
News Item A-1:
Boeing (TBC)'s April order book was dominated by American Airlines (AAL)'s April 6 order for 47 787s, which helped to lift (TBC)'s gross commercial airplane order total for the year to 321, nearly double the total for Airbus (EDS). A 2nd major booking for the month came from Russian carrier Utair (TYU), which ordered 30 737 MAX airplanes on April 7.
News Item A-2: "Boeing Insists on 'Level Playing Field' with Airbus in Iran Developments"Boeing (TBC) (CEO) Dennis Muilenburg has said making sure Airbus (EDS) and Boeing (TBC) are held to the same requirements or given the same opportunities in any Iranian airplane sales will be the top priority now that USA President Donald Trump is withdrawing from the Iranian nuclear deal.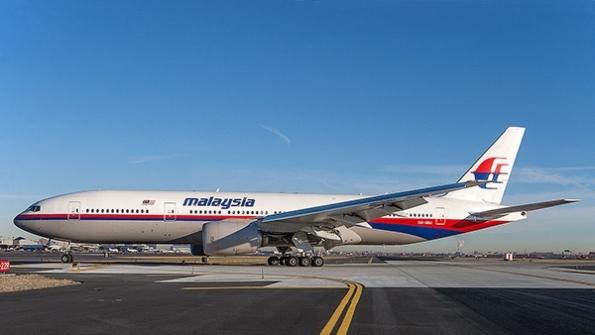 News Item A-3: "MH370 Experts Are Convinced They Finally Know What Happened to the Missing Malaysia Airlines 777 Plane" by The Sun, May 14, 2018.Aviation experts are confident they can finally explain the mystery behind Malaysia Airlines (MAS) 777 Flight MH370. A "60 Minutes" investigation featured a panel of aviation experts working to determine what brought the plane down. For over 4 years the world has grappled with questions over how the Boeing 777 airliner carrying 239 passengers and crew mysteriously vanished into thin air en route to Beijing from Kuala Lumpur. Now experts say they finally have the answers. Larry Vance, former Senior Investigator with the Transportation Safety Board of Canada, told the Australian current affairs program "60 Minutes" he was confident he knows what happened to the 777 airplane. "I think the general public can take comfort in the fact that there is a growing consensus on the 777's final moments," he said. The panel, which also includes renowned aviation safety expert Captain John Cox and Martin Dolan, who was Chief Commissioner of the Australian Transport Safety Bureau when MH370 vanished, will re-examine the evidence and look at whether the ghost flight was actually a deliberate act of murder carried out by Captain Zaharie Amhad Shah. And after looking at the evidence, they believe Captain Zaharie was responsible for the mystery. They all agreed the pilot "was killing himself" and took the plane to the most remote spot he could, so it would "disappear."Boeing 777 pilot and instructor Simon Hardy said Captain Zaharie avoided detection of the plane by either Malaysian or Thai military radar by flying along the border, crossing in and out of each nation's airspace. Mr Hardy told the program: "As the 777 went across Thailand and Malaysia, it runs down the border, which is wiggling underneath, meaning it's going in and out of those 2 countries, which is where their jurisdictions are. "So both of the controllers aren't bothered about this mysterious airplane. Because it's, 'Oh, it's gone." "It's not in our space anymore." "If you were commissioning me to do this operation and try and make a 777 disappear, I would do exactly the same thing. "As far as I'm concerned, it's very accurate flying, because I think it did the job and we know, as a fact, that the military did not come and intercept the airplane."
John Dawson, a lawyer who represented 9 families from MH370 and MH17, recently told "News Corporation Australia" the evidence pointed squarely to 1 of the aircrew (FC) being responsible. "In MH370, you have the pilot flying between Malaysia and Beijing who turns back the airplane. The evidence is so heavily weighted to involvement by 1 of the aircrew (FC) taking this airplane down. "That aircraft has probably depressurized, the people died of asphyxiation, and it was premeditated murder. "It was highly planned. The bodies have never been found."
News Item A-4: "Malysia Airlines 777 MH17 Shoot-down Russian Army Unit Identified" by Tony Osborne, May 24, 2018.
The surface-to-air missile that shot down Malaysia Airlines (MAS) flight MH17, a Boeing 777, belonged to the Russian armed forces, the Dutch-led Joint Investigation Team (JIT) said on May 24. In an update to its long-running investigation into the shooting down of the 777-200ER over Eastern Ukraine in July 2014, the (JIT) said that the Buk (SA-11 "Gadfly") missile transporter erector launcher and radar (TELAR) vehicle, which fired the missile, belonged to the 53rd Anti-Aircraft Missile brigade, based at Kursk. The (JIT) was able to track the (TELAR) vehicle's route from Kursk to a city near the Ukrainian borders before the shoot-down, as well as its return back across the border post-engagement, using imagery and video posted on line. The (JIT) said that several key characteristics of the Buk used in the shoot-down were unique, based on imagery of numerous different Buk (TELAR)s it had analyzed. A group of investigative journalists, called "Bellingcat," had already come to the same conclusion and also named the 53rd brigade in February 2016. Investigators are now asking for information about who formed the crew of the (TELAR) vehicle, what instructions they had been given, and who was responsible for the deployment. The (JIT) also displayed 2 parts of a Buk missile found in Eastern Ukraine. The venturi—a part of the rocket motor exhaust and part of the casing were publicly displayed. Investigators have asked for more information about a series of numbers and inscriptions on the 2 components. Fred Westerbeke, the Netherlands Chief Public Prosecutor, said that significant steps had already been made in the investigation and that of 100 persons of interest in the investigation, the role "of a large number of them is much clearer," he told journalists. "It can damage the investigation and the ultimate legal procedure if we make it clear to those responsible for this event (and those further involved) how much we know exactly." He added that the (JIT) was now in the "last phase of the investigation," but he could not say when the case would ultimately come to court, although any case would be tried in the Netherlands because most of the 298 people on board, all of whom were killed, were Dutch. The 777 was enroute from Amsterdam to Kuala Lumpur. Russian authorities have so far provided no information about the activities of the Buk (TELAR) or personnel involved in the shoot-down, Westerbeke pointed out.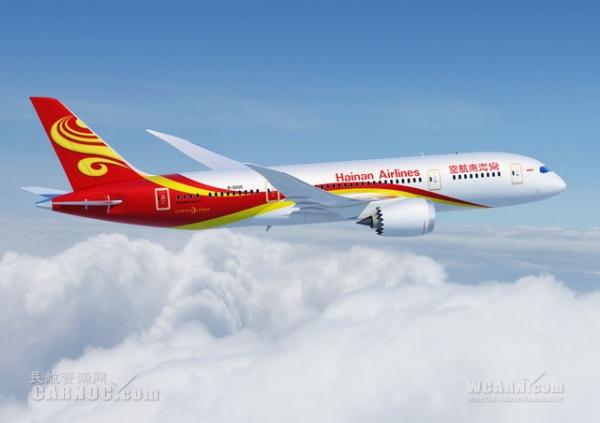 News Item A-5: "China's Hainan Airlines Launches Tianjin to Vancouver Direct Flight" by China Daily, May 25, 2018. A direct flight between Tianjin and Vancouver was launched on May 25.
Flight HU7959 operated by Hainan Airlines (HNA) is the 1st direct passenger air route linking Tianjin with North America. The flight, operated using a 787 wide body airplane will take about 11 hours and fly every Monday and Friday according to Zhang Hu with the Tianjin Binhai International Airport. This year is the China to Canada Tourism Year, and the new air route will improve bilateral economic and cultural exchanges, according to Dave Murphy, Minister (Commercial) at the Embassy of Canada to China. This is the 16th international air route opened by (HNA) in North America, according to Xu Jun President of (HNA). Xu said more routes, including flights linking Beijing with Dublin, Shenzhen with Vienna, and Guangzhou with Tel Aviv will also be launched in the coming months.
News Item A-6: "China's Donghai Airlines Launches 737 Australian Service on May 30" by (ATW) Katie Cantle, May 29, 2018.
Shenzhen-based Donghai Airlines (EPA) is set to become the 1st Chinese carrier to begin long-haul services with a Boeing 737-800 on a 2x-weekly Shenzhen to Darwin, Australia route on May 30. Flying time will be 5.4 hours.
"The new route opens a new chapter of China's intercontinental flight operations. Uniquely, (EPA) becomes the 1st airline from China to serve Australia with a Boeing 737-800, providing a more cost-effective and economically efficient way that will enable very competitive fares for passengers," Boeing China VP Sales & Marketing Charlie Gu said at the launch ceremony. Donghai President Yang Jianhong said Donghai Airlines (EPA) can cut operating costs in half by using the 737 narrow body instead of a wide body on the intercontinental route. "We are also considering changing this route into Shenzhen to Bali to Darwin or Shenzhen to Darwin to Bali at the proper time, as there are a lot of passenger traffic between Bali and Australia," he added. Yang also said (EPA) and Darwin-based Airnorth are in talks on a partnership to use Airnorth's network to transfer to different Australian destinations. Gu said the Boeing 737 MAX 8 is expected to replace the 737-800 on the Shenzhen to Darwin service when (EPA) begins taking delivery of 737 MAX airplanes next year.
Launched in 2002, Donghai Airlines (EPA) switched to passenger operations from cargo transport in 2013. (EPA) operates a single fleet of 19 Boeing 737-800s on more than 30 domestic and international routes. In addition, (EPA) also has a backlog order of at least 40 Boeing airplanes, including Boeing 737 MAX 8s, 737 MAX 10s and 787s. "As the local carrier in Shenzhen, we will continue to explore the international market and [contribute to enhance] the position of Shenzhen airport as an international aviation hub and improve its competitiveness" Yang noted. (EPA) is preparing to open the following new international services: Haiphong (Vietnam), Kalibo (Philippines) and Mandalay (Myanmar). Additionally, (EPA) is scheduled to open Zhuhai to Wanzhou to Pattaya, Thailand international service on May 31.
News Item A-7: Royal Air Maroc (RAM) Cargo, the air freight entity within (RAM), has added a Boeing 767-300BCF to its fleet, bringing in an additional 45 tons of capacity with the converted freighter. The freighter airplane began operations in May 2018. (RAM)'s all cargo program serves 9 destinations from its Casablanca hub: Brussels, Belgium; Frankfurt, Germany; Algiers, Algeria; Nouakchott, Mauritania; Accra, Ghana; Lagos, Nigeria; Abidjan, Cote d´Ivoire; Lome, Togo; and Bamako, Mali. Additionally, (RAM) Cargo is introducing 3 new shipping services: Cargo Pharma for shipping temperature-controlled pharmaceuticals; Cargo Stable for transporting horses and large live animals; and Cargo Outsize for oversized shipments. (RAM) Cargo (a partner of Abu Dhabi-based Etihad Airways (EHD) Cargo since May 2017) intends to position itself in under-served niche markets and offer cheaper alternatives (especially to Africa) than going through cargo hubs in Europe.
* Code share with Alitalia (ALI)
(RAM) and (ALI) entered into a code share agreement, effective from May 16, boosting the joint network of both SkyTeam (STM) Alliance members from 7 to 29 destinations. (RAM) will offer +11 additional Italian destinations by adding its AT code on (ALI) flights to Brindisi, Bari, Catania, Florence, Genoa, Palermo, Pisa, Reggio Calabria, Lamezia Terme, Trieste and Verona. (RAM) has 6 direct services from Morocco to Rome Fiumicino, Milan Malpensa, Bologna, Turin, Venice and Naples. (ALI) will add its AZ code on flights via Casablanca to 11 Moroccan domestic destinations operated by (RAM), including Agadir, Beni Mellal, Errachidia, Fez, Dakhla, Laayoune, Nador, Oujda, Ouarzazate, Marrakech and Tangier. (RAM) operates a fleet comprised of 56 airplanes, covering more than 88 destinations, including 33 in Africa.
News Item A-8: Singapore-based lessor (BOC) Aviation (SIL) has agreed to purchase 3 new Boeing 787-9 Dreamliners from Boeing. The agreement will take the number of 787-9s in (SIL)'s portfolio (either in service or on order) to 14. All 3 787-9's have been placed on long-term leases with Spanish leisure carrier Air Europa (ARE) and are scheduled to be delivered to (ARE) in 2020. The latest order will assist (ARE) to build up its longer-haul capabilities, (SIL) Managing Director & (CEO) Robert Martin said.
Air Europa (ARE), based on the Spanish island of Majorca, is Spain's 3rd-largest airline and the 1st privately-owned Spanish company to operate domestic scheduled flights. It is a subsidiary of the Globalia tourism group and a member of the SkyTeam (STM) alliance. (ARE) has a co-operation arrangement with Ryanair (RYR), by which (RYR) sells tickets to 16 Air Europa destinations in the Americas, although results so far have been modest. (ARE) already operates 787-8s on long-haul duties, while 737-800s and Embraer E195 regional jets handle shorter routes.
News Item A-9: Ryanair (RYR) (CEO) Michael O'Leary is denying reports (RYR) plans to invest in Norwegian (NWG). "The only person who thinks we will buy into (NWG) is their (CEO) Bjorn Kjos. We have never offered to buy 20% and we have no interest in taking over (NWG) completely," O'Leary said May 29 in Vienna.
News Item A-10: "Aviation Leaders Assemble in Sydney for (IATA)'s 74th Annual General Meeting" by "China Aviation Daily" May 31, 2018. The International Air Transport Association (IATA) announced that leaders of the global air transport industry are gathering in Sydney, Australia, for the Association's 74th Annual General Meeting (AGM) and World Air Transport Summit. Hosted by Qantas (QAN), the event will include addresses by Sir Peter Cosgrove, Governor-General of Australia; Michael McCormack, Deputy Prime Minister and Minister for Transport; and Dr Fang Liu, Secretary General, International Civil Aviation Organization (ICAO). "Sydney will be the capital of air transportation as aviation leaders gather for the 74th (IATA) (AGM) and World Air Transport Summit (WATS). The airline industry is in its 9th consecutive year of profitability. And solid progress is being made on the top priorities of safety, security and sustainability. The big issue of the day is infrastructure. A global infrastructure crisis is being complicated by governments considering an acceleration of private sector involvement in airports," said Alexandre de Juniac, (IATA)'s Director General & (CEO). The (IATA) (AGM) and (WATS) is expected to bring together over 1000 leaders in the sector, including (CEO)s and senior management from (IATA)'s diverse membership and the entire air transport value chain; as well as media. A highlight of the World Air Transport Summit is the (CEO) Insight panel featuring Sir Tim Clark (Emirates), Peter Elbers (KLM), Rupert Hogg (Cathay Pacific) Christopher Luxon (Air New Zealand) and Calin Rovinescu (Air Canada). The panel will be moderated by (CNN) New's Richard Quest.
Topics to be addressed at the gathering include sustainable aviation fuels, airport privatization, benefits and risks of tourism, gender equality, making the best use of data, next steps on aviation security, and preventing human trafficking.
* Australia, a global success story, connected by aviation.
"We are delighted to return again to Sydney. Australia has been a clear beneficiary of the boom in global connectivity, posting 27 years of uninterrupted economic growth. And with a total contribution supporting 668,000 jobs and US$62 billion in (GDP), the aviation sector is a major force for the Australian economy," said de Juniac. This is the 3rd time that the (IATA) (AGM) will be held in Sydney. Previous (AGM)s were held in 2000 and 1961. Attendance at the (AGM) is by invitation only. Accredited media are invited to attend, but must be pre-registered.

__________________________________________________________________
This has been submitted by Peter A Ansdell, retired Boeing Management employee of many years. Peter has offered this for your reading enjoyment by his efforts as the Founder and Managing Director of his website: http://www.7jetset7.com which he tries to keep readers up-to-date on world jet aviation progress, including current jet airline operators, cargo jet operators, worldwide jet airplane manufacturers, industry control bodies, e.g. (IATA) , (FAA), (CAAC) , space exploration advances, prominent parts manufacturers, with a focus on aviation safety, and new developments. Its all our future. Please help to nurture and assist with its advancement.
(206) 361-1536 (home/office – with recorder)
(206) 779-5703 (cell/mobile – no recorder, no texts)
Website: contact Peter for the cost of access to his website (http://www.7jetset7.com).
Email: p.ansdell@comcast.net