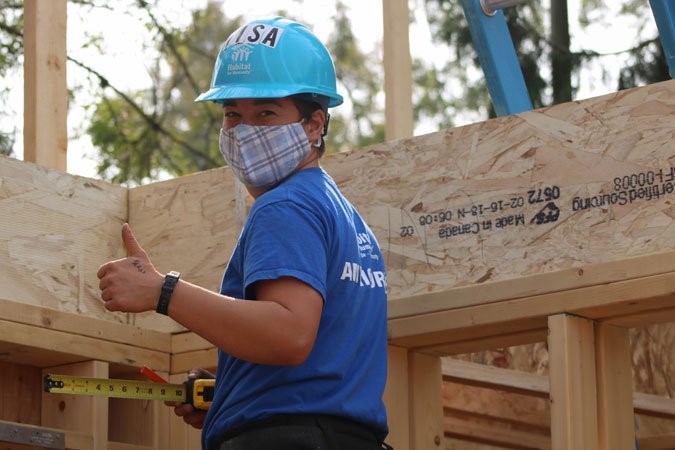 BLNR Build and Lunch Day in South Park
This website originally announced that BLN-R would host a Build Day with Habitat for Humanity on March 22. The date must now slide to late April. The construction site is nearing completion and Habitat felt that BLN-R volunteers would not have a quality experience with so little work remaining to be done. So, in April we will work on a brand new construction site located in the Seattle South Park area. As we get closer to April this website will provide the build date and other details. The day will be organized the same way as originally announced. We will work a half day starting at 8:45 AM. Our work day will be done around lunch time. We will then head to a local restaurant for lunch, socialization and a beer if you desire. We call this a "Build and Beer". It's a great opportunity to help the community, Habitat and have some fun with your fellow BLN-R retirees. We will also open the event up to active Boeing employees to provide some Boeing leadership mixing – past and present.
For those that have never done a Habitat Build I am providing some high level notes here. No prior construction experience is necessary. Habitat will train you on the spot. No special tools or equipment are necessary. Again, Habitat will provide you with all the tools and instruction necessary. Some people feel comfortable with a hammer and power tools and some don't. For those that do this build is likely to involve wall framing which is one of the most satisfying jobs in construction. For those that don't feel confident with these kinds of tools – no problem! There is always painting, priming, sweeping, stacking, organizing and other kinds of work that may be more of a match for you. It all helps tackle the affordable housing crisis in the Seattle area. Please contact Tom Dodt if you are interested at buckeyetom81@gmail.com.
For more information on Habitat click here: https://www.habitatskc.org/

Seattle-King & KIttitas Co Women Build Event
Nationally, more 60% of Habitat for Humanity partner households are women-led. Over half of Habitat's volunteer labor is provided by women. Join us for our 16th annual Women Build to learn and share skills, support local women homeowners, and build up our community of King Co women together.
What is Women Build? Women Build is national program with Habitat for Humanity International that empowers women to help families build strength, stability, and self-reliance through shelter. Habitat for Humanity's 16th annual National Women Build Week invites women to get involved – devoting at least one day to help build decent and affordable housing in their local communities. For more information buckeyetom81@gmail.com.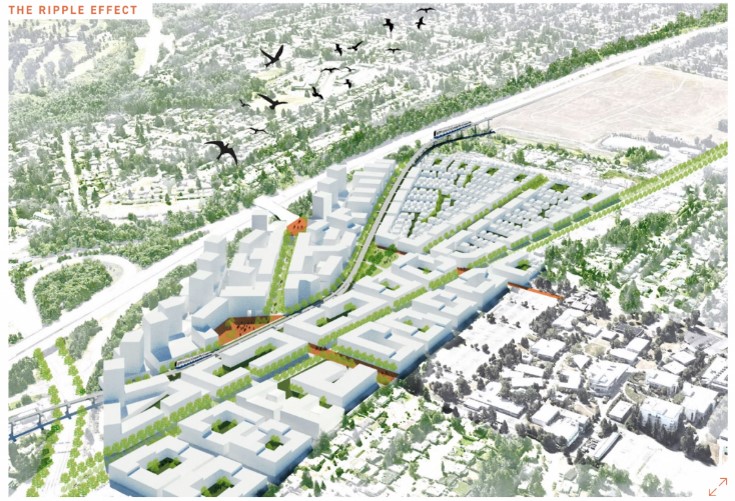 The Ripple Effect – KUOW Streaming program
The Seattle area is growing. Because we're not building enough homes, people are getting pushed farther and farther out. This is the ripple effect of growth.
In KUOW's four part series "The Ripple Effect," reporter Joshua McNichols covers the issue and explores some potential solutions.
One of the potential solutions is Habitat's philosophy shift of "build up not out". The success of the Maldonado family situation in Renton is presented.
Click here to listen to the program.

We need help with home construction, staffing the Habitat stores and homeowner selection. BLN-R member's experience make great volunteers. Please sign up for an opportunity of your choice here: Click to volunteer in Seattle/King County
or
Click here for information about HfH in Snohomish County

Habitat for Humanity Info:
The owner of a large dilapidated house in the South Park area south of Seattle gave the property to Habitat. Habitat worked with the City to rework zoning laws and allow the lot to be converted to a beautiful townhome site for 13 families that lived in the area. From start to finish the project was completed in a little over a year. The home
dedication/grand opening was last month. The 13 families received their home keys in a nice ceremony and it was one of the most heart warming things I've ever seen. Click here for a video tour.

Habitat has a major project in Renton called LaFortuna and they are looking for construction volunteers. please visit this link or contact Tom Dodt at buckeyetom81@gmail.com. If you would like to volunteer in a different way the above link provides volunteer opportunities in the Habitat office, stores and family selection committee.

Habitat will also start work on a brand new site in the north Seattle area in the near future. It is in the Loyal Heights neighborhood (west of Green Lake). This creates a convenient drive opportunity for those of you located "in the middle" or the north end. Check it out! The land was donated by the City of Seattle as part of Mayor Durkan's Housing Seattle Now Initiative. Through Habitat's homeownership model, seven homes will be constructed for low-income families under 80% of the Area Median Income. These homes will meet green building criteria for sustainability and be designed and constructed to ensure healthy, low-cost maintenance homes.



Who We Are
Habitat for Humanity partners with people in your community, and all over the world, to help them build or improve a place they can call home. Habitat homeowners help build their own homes alongside volunteers and pay an affordable mortgage. With your support, Habitat homeowners achieve the strength, stability and independence they need to build a better life for themselves and for their families. Through our Strategic Plan, Habitat for Humanity will serve more people than ever before through decent and affordable housing.

The Habitat Team is initially providing content on this site primarily from the Seattle-King County affiliate. Similar content for the Snohomish and Pierce County Habitat affiliates is already being gathered to share here in the near future.
Click here to see 5 Things You Might Not Know about Habitat for Humanity
________________________________________________
Habitat for Humanity Stores in King County: Stores are now open!
Click here for store information
Donate: Habitat stores gladly accept donations of household items at their various stores (Puget Sound and around the country). The donations help Habitat build decent, affordable housing.
Examples:
Appliances
Cabinets, Doors, Flooring, Windows, Building Materials
Electrical, Lighting, Plumbing Fixtures
Home Decor, Furniture
Yard and Garden Materials

We ask that all donations be in resalable condition with no rips, tears, stains, or pet hair, and no repairs needed. Donations can be brought to the store or an appointment may be made for pickup. Click here to schedule a pick-up On days that we will be picking up your items, we ask that the items be located outside your home, as we cannot enter your home due to insurance restrictions.

Shop: New and gently used building materials, tools, hardware, appliances, and furniture at amazing discounted prices.
We have also launched an online store for your convenience: Click here for online store information
Now shop online for your favorite Habitat Store items! Every purchase funds Habitat for Humanity's affordable housing and repair projects right here in our community. Check out our Facebook page which is regularly updated with great deals! *Items go fast! Items posted on Facebook may not be representative of current items for sale. Please check with each store for items you would like to buy.*
________________________________________________
BLNR Habitat for Humanity Coordinator:
Tom Dodt
(Tom's biography)
Habitat for Humanity Contacts
________________________________________________
Previous Events/Newsletters:
BLNR Build Day in Lake City
Date: Sept 23, 2020 (Wed)
Event Coordinator: Tom Dodt
Women Build
Date: Oct 3 (Sat) – Oct 10, 2020 (Sat)
Event Coordinator: joel.feldman@habitatskc.org
Project Description: click here for info
Habitat for Humanity Information Session
Date: Nov 20, 2020 (Fri)
Event Coordinator: Tom Dodt
◈ Briefing Slides Part 1
◈ Briefing Slides Part 2
◈ Briefing Slides Part 3
BLN-R/Habitat for Humanity Meeting – March 3, 2021
Seattle King County Habitat for Humanity Volunteer Newsletter
Click here for progress reports and volunteer opportunities
BLNR Build Day in Lake City
Date: May 26, 2021 (Wed)
Event Coordinator: Tom Dodt
◈ Click here for info
Habitat for Humanity Luncheon (raised 1.6 million dollars!!)
Date: June 3, 2021 (Thur)
Event Coordinator: Tom Dodt
◈ Click here for info
BLNR and Habitat for Humanity take safety very seriously and additional health and sanitation steps have been taken around COVID-19 to ensure a safe and healthy environment. A mask is required at all times while volunteering onsite.
BLNR Build Day in Renton
Date: July 16, 2021 (Fri)
Event Coordinator: Tom Dodt
◈ Click here for info
Second BLNR Build Day in Renton
Date: August 26, 2021 (Thu)
Event Coordinator: Tom Dodt